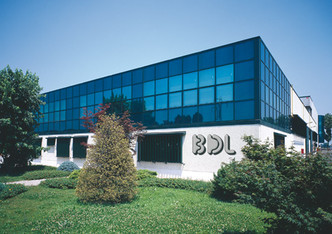 BDL
is a relevant economic reality that through the Industrial development process of plastic materials, contributes to the social and economic expansion as well as to the cultural development of its own employees, with an eye to the environment.
For over 40 years
BDL
produces injection molds, and the constant search for high quality led to a flexible and dynamic structure. Thanks to our know-how we are able to offer to each customer a customized solution according to their needs.
Our full service, includes a qualified and continuous assistance, starting from the planning, until the product delivery.
BDL
differs from the others for its technological research and investments and for its desire to understand and to anticipate both needs and products required by more and more demanding market.
The experience matured in the branches such as the Biomedical, Pharmaceutical, Cardiac Surgery, Packaging, Cosmetic art industry, Analysis, has reinforced our ability to achieve new productive goals in accordance with all our Customers' satisfaction.