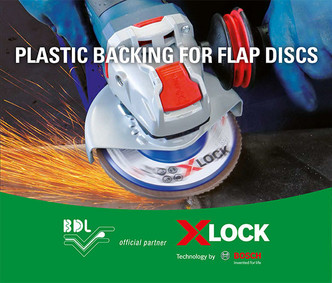 X-LOCK backing pads for flap disc are the result of a complete project, developed in cooperation with BOSCH, started from the design, to the realization of the mold, until the production of the finished item.
An important recognition to BDL's innovative know-how, which has been investing in the sector for years.
The plastic backing pad is compatible with the X-LOCK quick hooking system, patented by BOSCH.