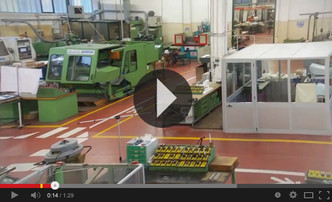 The various working steps in the mold department: Milling, Turning, EDM, Grinding, Lapping, Assembling, Testing are accurately checked by the BDL engineers. Computerized numerical control workstations for steelwork guarantee the absolute reliability of BDL product, which goes beyond the quality standards of its industrial sector.
Analysis and test on product manufacturing carried out by BDL engineers absolutely comply with the planning specifications.
During the lapping step, BDL is able to work out any kind of problems thanks to the skills of the craftsman, who perfectly merges with the latest generation technologies.
The final mold assembling is the most delicate step of the whole manufacturing process; you can see that by observing the aseptic level of the room dedicated to this working phase.
At BDL, the possibility to test molds, allows to check the mold performance and the product quality. During the pre-production step, it provides precise informations about the moulding parameters, this allows a considerable economic saving for the customer during the start-up phase.
On request it is possible to certify the product testing phase and follow the maintenance. When necessary, the installation is followed by BDL's engineers directly at customers production plant, either in Italy or abroad.