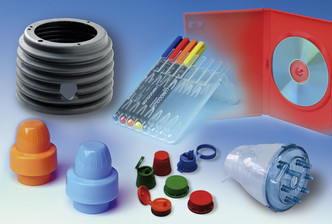 Customers are considered by BDL as trusted and valued partners. The awareness of offering a full service creates the opportunity to choose even only a part of the collaboration services that BDL production line is able to offer.
The experience gained in the biomedical, pharmaceutical, heart surgery, cosmetic, analysis and packaging industries has made us aware of our own abilities, that allow us to reach new productive goals, by fully respecting and meeting each customer's demands.
BDL's competence in the mold development has led the company to manufacture not only mono-material components, but also two- and three-material parts or with overprinted inserts. Depending on applications, BDL uses injection assemblies with 2-3 different manifolds, and can preset the integration of rotating tables in the mold or on the press; moreover, it can make use of grips and robots to place inserts o translate the piece during the overprinting phase or at the end of the production cycle.